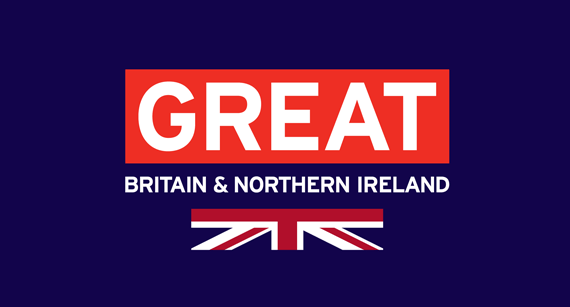 British Exhibitor Group

Fruit Logistica

6 to 8 February 2019
INTRODUCTION
The Commercial Horticultural Association (CHA) in partnership with Department for International Trade, is proud to introduce the British group / pavilion at Fruit Logistica 2019.
Leading and innovative UK manufacturers, growers and services for commercial horticultural growers, wholesalers and retailers throughout the world are ready to do business. New exhibitors, products and technologies as well as the latest industry developments will be on display in hall 7.2c.
We invite you to visit us at our information stand 7.2c / A-04 for a warm welcome and further details about the companies listed in this preview as well as information on other British suppliers and the British horticultural sector.

The Commercial Horticultural Association is the British Trade Association for manufacturers and suppliers of plants, products and services to commercial horticultural growers, covering the ornamentals, fresh produce, amenity and landscape sectors. Our members offer the full portfolio of products and services for all horticultural requirements. CHA is a Trade Challenge Partner and Accredited Trade Organisation (ATO) with the British Government Department for International Trade that helps UK based companies succeed in the global economy.
For further information on CHA

Pat Flynn
CHA Trade Association Manager
T: +44 (0) 7778 313 623
Email: pat@cha-hort.com

Theresa Swann
CHA Head of Events and Administration
T: +44 (0) 1959 565 995
Email: theresa@cha-hort.com
| | |
| --- | --- |
| RPC bpi horticulture | 7.2c / A-01a |
| RPC bpi hortculture's innovative greenhouse and tunnel films deliver exceptional agronomic results for growers worldwide. | |
| | |
| --- | --- |
| Botanicoir Ltd | 7.2c / A-04a |

Botanicoir is an experienced manufacturer of quality coir products for commercial horticulture.

| | |
| --- | --- |
| The London Produce Show & Conference | 7.2c / A-01b |

An immersive business networking trade show supplemented by a Cocktail Reception, Seminars, a Foodservice Forum, Chef Demonstrations, Student, Programme, Industry Tours, The Perishable Pundit's Thought Leader Breakfast Panel and new for 2019, The Global Grape Summit.
Russell BioSolutions

7.2c / A-01

Specialists in design and manufacture of unique soil-replenishing microbial solutions, adjuvants, plant growth stimulators and toxin-free products for pest management.

Forming part of the British pavilion area is the CHA Base Space stand (7.2c / A-04). An area dedicated to providing meeting space and brochure displays for a small number of other British companies wishing to have a presence at the show to connect with visiting growers and trade contacts.

This year's Base Space participants include:
Biotechnica Services Ltd
Biostimulants and bioadjuvants for agriculture, horticulture and amenity. www.biotechnica.co.uk

Fresh Pod
Fresh Pod extends post-harvest shelf life for fruit, vegetables and flowers. www.freshpod.co.uk

Greenbean Scientific Ltd
Post-harvest technologies; ethylene management; technical services. www.greenbeanscientific.com

Hortifeeds International Ltd
Manufacturers and distributors of plant nutrient and bio-stimulant products. www.hortifeedsinternational.com

Tildenet Ltd, Horticultural Division
Horticultural fabric and netting specialists. Shade net / bird net / insect net / weed control.
www.tildenet.co.uk